WealthGuard has assembled a group of key individuals as its Founders' Circle of Strategic Advisors. These individuals are leaders in their respective fields who bring to the table relevant experience and influence to advance WealthGuard's growth. They are interested and engaged in the progress of WealthGuard, believe in its mission, and will benefit personally from its success.
Our Current Advisors: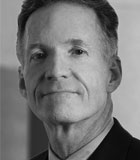 Neil Moran, Chairman
Mr. Moran is the former Vice President at MSA Investigations, where he oversees all MSAI's investigative services. Mr. Moran has over fourty years of investigative experience in the private sector and with the Federal Bureau of Investigation (FBI). He is a Certified Fraud Examiner. Mr. Moran spent the first three decades of his career working in the FBI's New York field office, where he investigated violations of various federal statutes, which included violent crimes, organized crime, terrorist groups and insurance fraud. Prior to joining MSA Investigations, Mr. Moran worked as a Managing Director in Litigation and Fraud Investigation Practice for the international accounting firm BDO USA, LLP.

Ben Stuart
Mr. Stuart is a leading marketing executive in financial services- formerly with U.S. Advertising & Global Agency Relations at American Express. He was also previously the Senior Vice President of Marketing at Charles Schwab, as well as a Vice President at Digitas/Modern Media and Ammirati & Puris.

Benette Zivley
Mr. Zivley is an attorney and the former Texas Securities Commissioner. Before serving as Commissioner, he was Director of the Texas State Securities Board's Inspections & Compliance Division. He is now a shareholder and former member of the Business Litigation Section at Munsch Hardt Kopf & Harr, P.C., where he ran a comprehensive securities practice specializing in securities laws and regulations.

Douglas H. Dolton
Mr. Dolton is an experienced entrepreneur and consumer financial services industry CEO. He has a consistent record of generating strategies and tactics resulting in raid and sustainable improvement in revenue and income growth; building and leading outstanding teams; making smart and rapid decisions to solve difficult problems. He is currently Chairman & CEO of San Francisco Motorsports, Inc. Doug has over 35 years' experience in the consumer financial services industry, with a BA in Economics from the University of Mary Washington.

John Luongo
John has more than 40 years of chief executive and senior operations experience working with leading technology companies, including Lightspeed Venture Partners, The Vantive Corporation, and Oracle Corporation. He is a Board Director of Buzzient, Inc. and an advisor to CEOs of several startup companies. Luongo was Oracle Corporation's 26th employee and founder of its International Division, as well as Senior VP.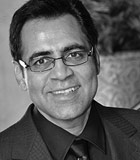 Gary Gauba
Gary is currently Chairman and CEO of Cognilytics, Inc. with 20+ years of experience as a senior management executive and advisor playing key roles in building sustainable brands and providing direction to organizations around strategic planning, operations, process management, business intelligence, analytics, business development and profitable growth. Prior to founding Cognilytics, Gary founded and successfully built two organizations, Systech Integrators (acquired by ACS) and Softline (acquired by KPMG). Gary currently serves on the board of various selected startups, is an active investor in private, public companies, and real estate managing his own personal wealth with vast experience working with various brokers, money managers and advisors. He is an avid golfer and enjoys fine wine & food.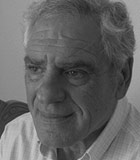 Jeff Schoenbaum
Jeff has over forty years of very successful independent business and entrepreneurial experience in a variety of industries. With this success comes decades of experience with managing his own personal and extended family wealth and in-depth experience working with brokers, money managers and family offices in global investment markets with both traditional and non-traditional asset classes, lending solutions, insurance, and other complex wealth matters. In addition, he has been a board member of a family foundation and partnership with extensive knowledge of the advisor process, investment committee responsibilities, and oversight of fiduciaries, conflict resolution, and governance issues.